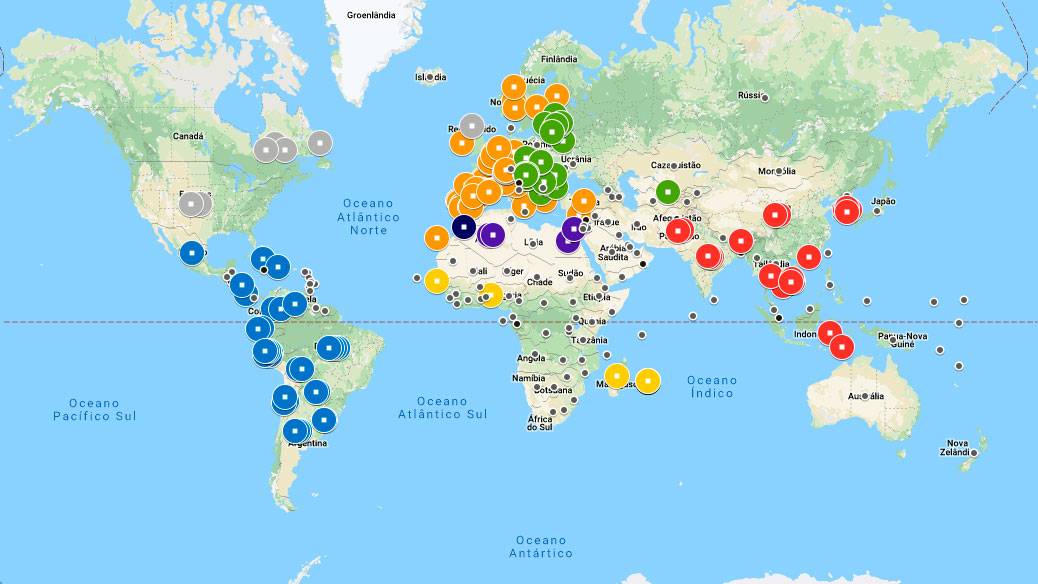 MAP of ICH e-Inventories - database
One of the main goals of inventorying Intangible Cultural Heritage (ICH) is to systematise and organise the knowledge produced on this heritage. Article 12 of the Convention (UNESCO, 2003) refers to the need to promote the ICH inventory as a key tool for the ICH safeguard, and all elements applying for the inscription in one of the two ICH UNESCO's lists must be listed in an Inventory. Mostly for this reason, in the last 10 years multiple processes of inventory have begun and, in order to comply with the recommendation of public access, resorting to the web became a logical option.
The Map of e-Inventories of Intangible Cultural Heritage enables direct access to 213 e-Inventories. The Map is searchable by geo-referencing, word, country, inventory name; UNESCO electoral group; format; geographical level; organization; ICH domains and multimedia resources. 
This is a work in progress. If you know any ICH e-Inventory, report to us with any information that may update this Map. 
Contact: digitalichobservatory@gmail.com
The definition of "ICH e-inventory" adopted by the project includes online published inventories, in open access and about ICH - oral expressions, performing arts, celebrations, traditional craftsmanship and knowledge concerning nature and the universe. For this purpose, we have not considered inventories in preparatory stage without available content; websites with exclusively touristic information or denominative lists without a description or transcription of the cultural expressions.